CREST13 Centers

There is an exciting new experiment now underway on our planet, and that is something called the CREST13, which has been in progress since 2005.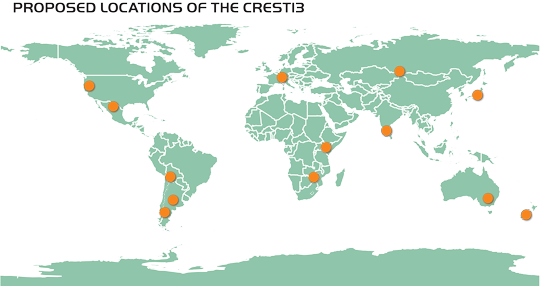 So what is the CREST13 experiment?
CREST13 refers to 13 small sustainable community centers strategically located around the globe intended to create the first planetary telepathic network. CREST13 – meaning 13 centers for the restitution of the human mind – is the implementation of a planetary engineering project intended to further the goals of the transition to the new time of the noosphere.
For more on the science of this project click here
Follow the links below to find detailed information about each of the CREST13 centers, including location, contact information and current construction status.
Active sites | Inactive sites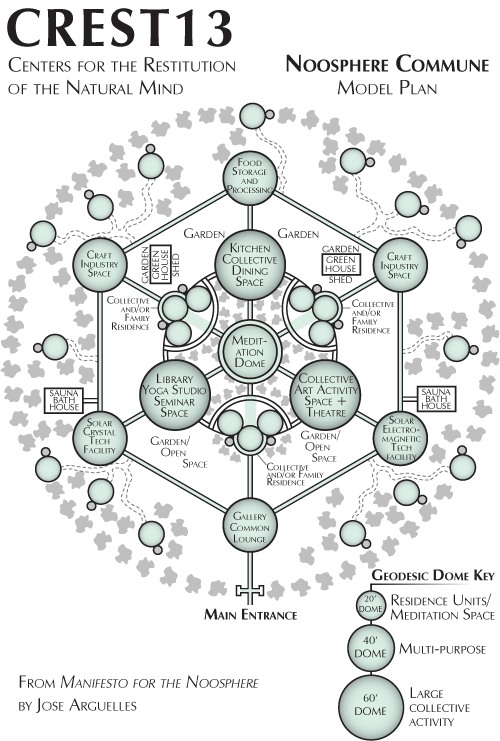 Click here to download a printable version of this diagram


Galactic Synchronization Ground Crews
Imagine having the opportunity to cooperate with untold numbers of groups around the world to create a wave of planetary transformation to create the circumpolar Rainbow Bridge!
The Galactic Synchronization Ground Crews are for anyone following the 13 Moon calendar who can get together a minimum group of three to practice various exercises and telepathic meditations as part of a global synchronization program. A key aspect of the Ground Crews project is for each group to select a particular "sacred site" and activate it by periodic gatherings leading up to the full manifestation of the rainbow bridge.
If you are interested in forming a Galactic Synchronization Ground Crew click here for details