English | Español

CREST13 Peace Garden Community Resource Center
The CREST13 Resource Center is located in a region of gum forests in central Victoria, in the southernmost region of the Australian landmass. The purpose of the Resource Center is to serve as a coordinating information hub for all aspects of the CREST13 project as it proceeds through the critical developmental stage, as well as the various 13:20 garden community developments. In this regard, the CREST13 Resource Center is a function of the Foundation for the Law of Time (FLT) and closely allied to the activities of the Galactic Research Institute (GRI).
In seeking to model sustainable community development, the CREST13 Resource Center is totally off the grid, its energy being supplied by solar panels. It also manages a large and productive vegetable garden and a number of egg producing chickens. A variety of fruit and nut trees are becoming established. There are two dams on the land which provide water for the gardens and for the native animals while the main water supply is through tanks that gather rain. Soon, a tipi will be put up to accommodate ceremonies and a bagged earth dome will provide a natural meditation space. Also, work is in progress for a purpose-built, strawbale training facility.
The CREST13 Resource Center also hosts small seminars on themes of sustainable development – gardening, building techniques, etc. - as well as informal gatherings of kin. The main building is also home to the CREST13 Resource Center Project Managers, Ishram and Ashani. To contact us please e-mail info@crest13.org.
Sustainable building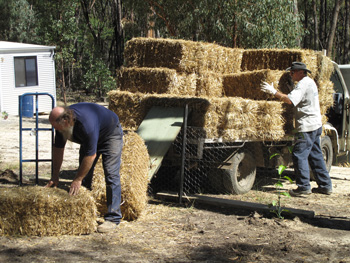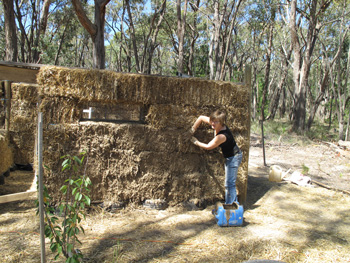 Electrical System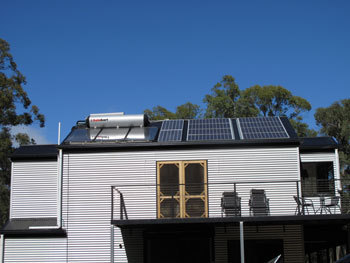 Solar pannels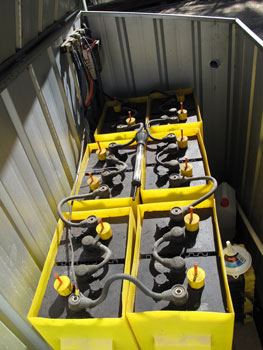 From the panels to the batteries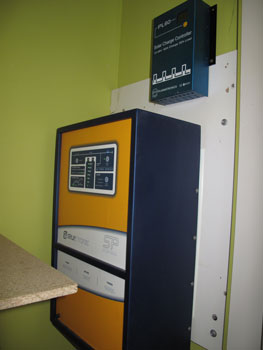 From the batteries to the inverter which allows the use of normal appliances

Diesel Generator - backup to the solar system
Water system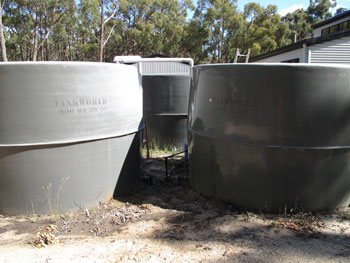 Three main water tanks for rain water
which provide all water to the main house including drinking water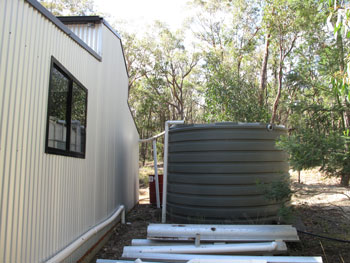 Additional water tank for use on the property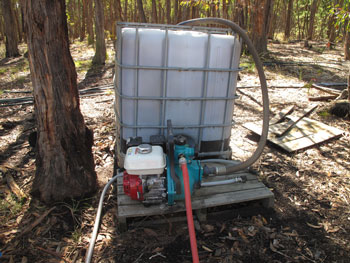 Tank for watering the gardens via the hoses which are pump fed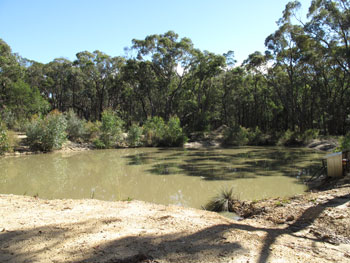 The main dam which is used to pump water up for the gardens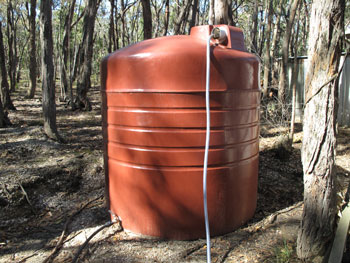 Water is pumped from the dam into this storage tank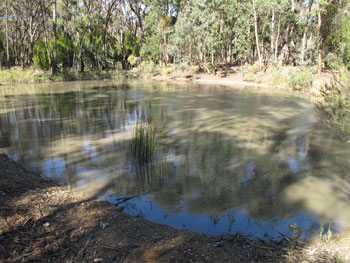 The front dam which is water for the native animals including the kangaroos
Biodiesel plant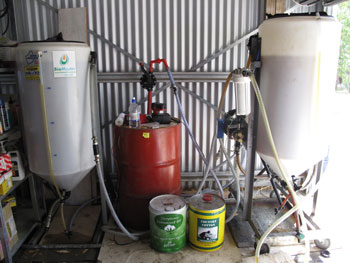 Biodiesel plant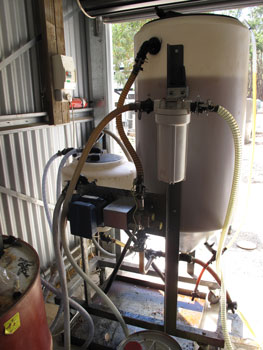 Ishram converts used cooking oil which he collects from restaurants
into biodiesel for the cars
Organic Garden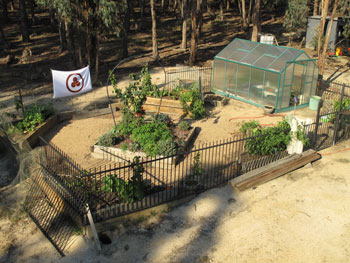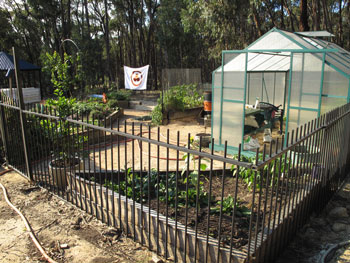 New Photos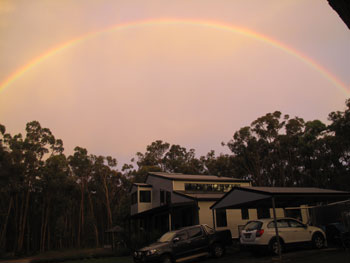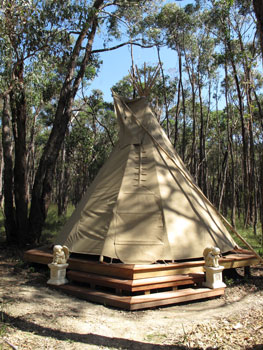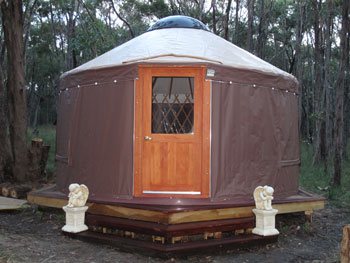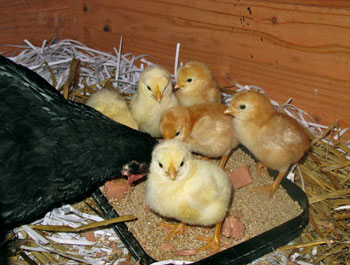 Resource Center Reports
Report #1 • Report #2 • Report #3


Educational Links
Fourth Dimensional Tools
www.lawoftime.org - Foundation for the Law of Time
www.lawoftime.org - Law of Time.org Bookstore
www.noosphereforum.org - Noosphere Forum
Organic Gardening
www.soilandhealth.org - Soil And Health Free Digitalized Library
www.remineralize.org - Remineralize the Earth
www.eartheasy.com - Organic Seed Sources in the US
www.primalseeds.org - Primal Seeds.org
www.seedsofchange.com - Seeds of Change
www.greenharvest.com.au - Green Harvest Organic Gardening Supplies in Australia
www.biodynamics.net.au - Biodynamic Agriculture
www.biodynamics.com - What is Biodynamic Agriculture?
attra.ncat.org - Introduction to Permaculture: Concepts and Resources
www.permaculture.org - Permaculture Institute
www.the-organic-gardener.com - Organic Gardening for Your Home
www.organicgardeninfo.com - Organic Gardening Information.
www.organicgardeningguru.com - An Enlightening Organic Gardening Guide
www.thevegetariansite.com - Vegan-Organic Gardening
www.pfaf.org - Edible, medicinal and useful plants database, and Vegan Organics
biofertilizer.com - Vegan organic gardening
Sustainable Technology
www.solarliving.org - Solar Living Institute
planetaryrenewal.org - Institute for Planetary Renewal - Life Support Technologies
www.sustainableprojects.co.za - Sustainable Projects, Renewable Energy Specialists
Sustainable Building Methods
www.pacificdomes.com - Pacific Domes
www.planetaryrenewal.org - Institute for Planetary Renewal - Ultra Low-Cost Construction
www.domehome.com - Timberline Geodesics
www.calearth.org - The California Institute of Earth Art and Architecture
www.recycledrice.org - Build Green with Recycled Rice
www.naturalhomes.org - Natural Homes
www.earthhandsandhouses.org - EarthHands and Houses
www.okokok.org - Home of Earthbag Building
www.greenhomebuilding.com - Green Home Building
www.earthbagbuilding.com - Sharing Information and Promoting Earthbag Building
Vaastu Science document - Vaastu Architecture


www.kanetix.ca/eco-friendly-property-upgrades - Green home property designs
Eco-Village Networks
gen.ecovillage.org - Global Ecovillage Network
ecovillageithaca.org - EcoVillage at Ithaca, New York
Living
www.planetartnetwork.info - The Planet Art Network
treeoflifecenterus.com - Tree of Life Rejuvenation Center
homegrownhideaways.org - Educational Facility and Eco-Retreat
www.tamera.org - Tamera, Healing Biotope - Creating Peace Knowledge